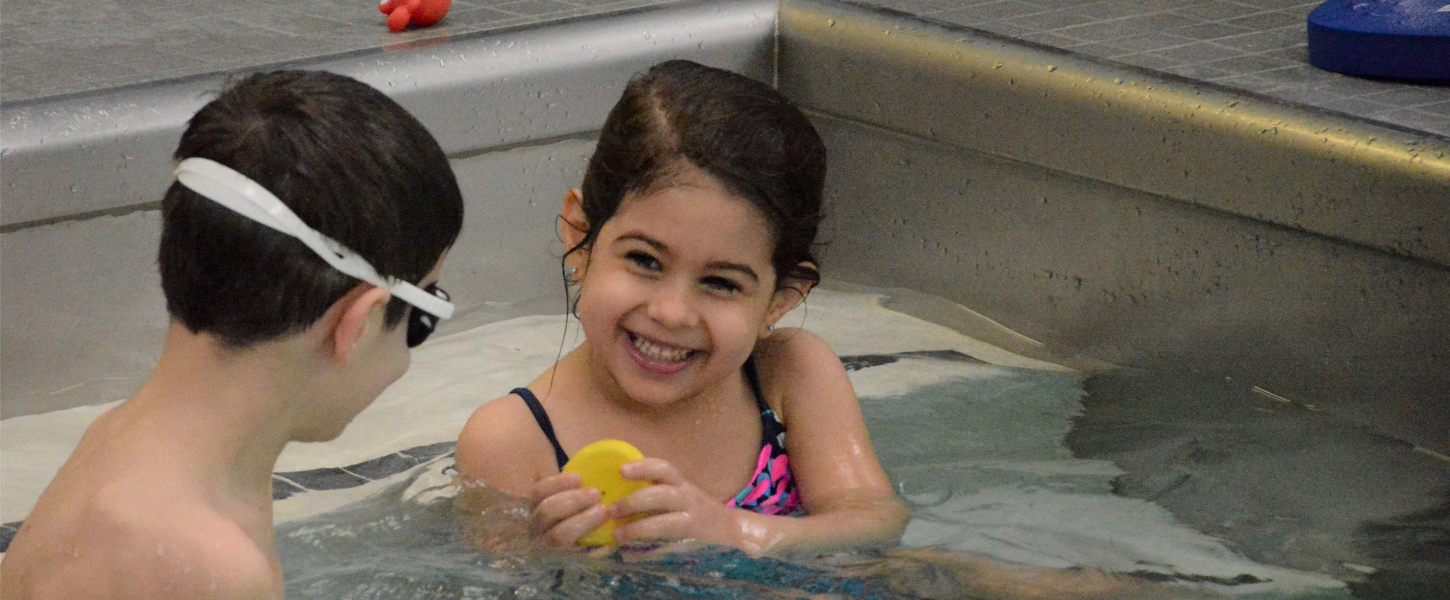 Swimming makes us happy. And Safe. Swim lessons reduce the risk of drowning by 88% and make communities safer, which is exactly what Carmel Swim Academy has set out to do. We put safety first, alongside excellence, in our learn-to-swim programs for all ages. We welcome the entire community to have a better and friendlier experience with water. Carmel Swim Academy will save lives, and we need your help to make this essential project a reality. Your gift, in any amount, will make the Carmel Swim Academy possible. CSA is actively fundraising to support capital costs for construction and initial operations. However, the pool will be fully self-sustaining through programming fees. Corporate sponsorships, individual donations, joint gifts from your alumni class or colleagues, or in-kind support will ensure our essential programming is available to our entire community. In addition to the special naming opportunities outlined below, gifts of $1,000 or more will be commemorated on our wall of honor.
If you have questions or thoughts about how your gift will make an impact on CSA, please contact Director of Business Development Maggie Mestrich 317-432-6546.
Carmel Swim Academy will draw more than 500 patrons daily. Your support of this unique community asset empowers swimmers of all ages to thrive. Your name or logo will be prominently displayed within the Carmel Swim Academy for the duration of facility operations, demonstrating your unwavering commitment to safe and healthy living. Donors are true partners in CSA's success and will be provided with exclusive programming opportunities in addition to recognition in the physical Carmel Swim Academy and through multimedia acknowledgements.
NATATORIUM
Secure your legacy by naming the Carmel Swim Academy after your family or your business. Your name or logo will be affixed to the centerpiece wall in the interior lobby.
INSTRUCTIONAL AREA AND POOL DECK
Signage affixed to the southeast quadrant of the pool, an area that is visible to all swimmers using the facility.
Mezzanine Viewing Area
Signage affixed in this elevated viewing area, which parents, guardians, and guests will enjoy during swim lessons and practices.
Training Lane – Six Available
Plaques at the end of each training lane will present your name or logo to every swimmer upon pool entry and exit.
Carmel Swim Academy, LLC is a wholly-owned subsidiary of Carmel Swim Club, Inc. a 501(c)(3) not-for-profit charitable corporation. Your donation may qualify for an income tax deduction in accordance with Federal and/or State income tax laws. Please consult with your tax advisor to determine whether your donation is tax deductible in whole or in part. The federal tax ID for purposes of deductible donations to Carmel Swim Academy, LLC is 35-1468610.