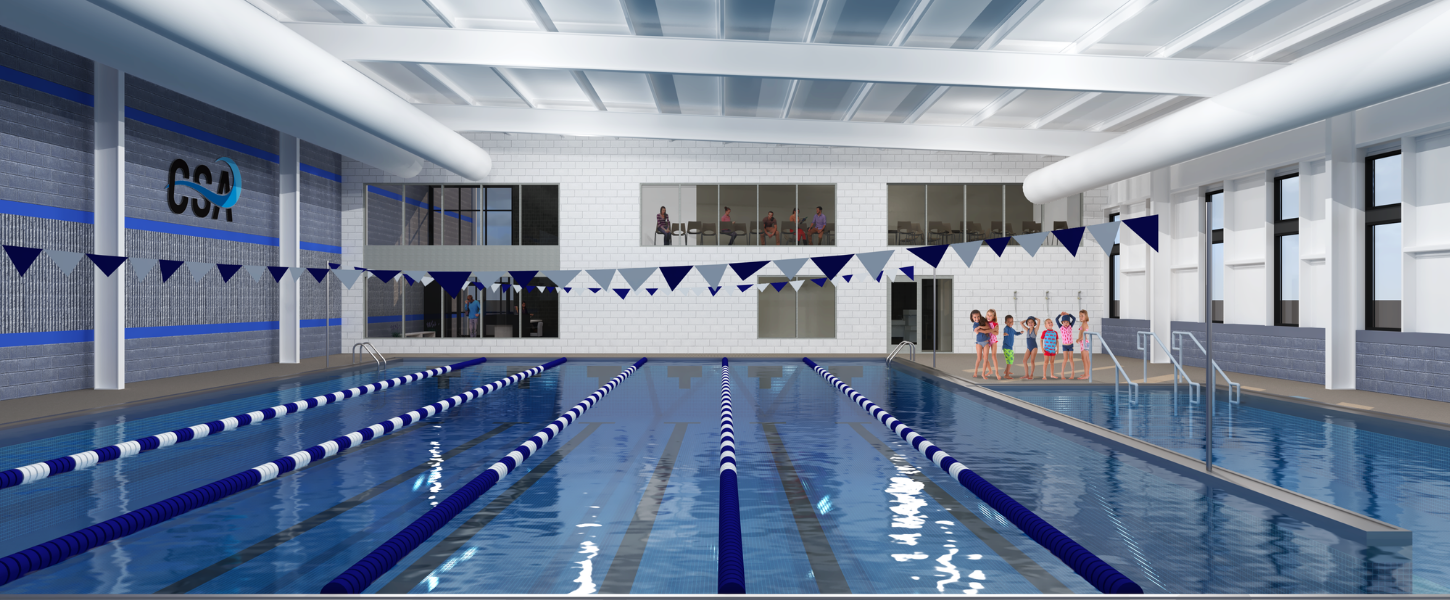 Creating a safer, healthier, and stronger community through swimming.
A new pool in the heart of Carmel, Carmel Swim Academy is designed to provide a doorway to water safety that introduces whole families to lifelong self-improvement, wellness, and success. Carmel Swim Club currently provides swim lessons to more than 3,000 children annually–– renting space across the city to accommodate the growing program. To continue to meet critical need, CSC is building the Carmel Swim Academy. Located on the west side of the Carmel Total Fitness building, the new pool will provide necessary space to create opportunities for more swim lessons and provide additional lanes to enhance the practice environment for Carmel Swim Club's youngest training groups.
Carmel Swim Academy is designed to provide a continuum of aquatics programming, including a six-lane training pool with zero-entry instructional space and a comfortable pool deck for dryland activities. Carmel Swim Academy will boast warm water and offer a mezzanine to optimize viewing of swim lessons, as well as family-friendly locker rooms.
We broke ground on the facility in 2021; construction should be complete and the pool ready for our programs in early 2023.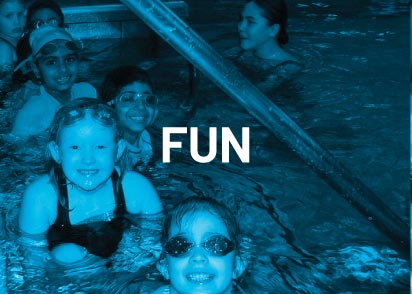 Drowning is the number one leading cause of injury death for children ages one to four and the second-leading cause of injury death for children ages five to nine.
If a parent does not know how to swim, there is only a 13% chance that a child in that household will learn how to swim.
Participation in formal swimming lessons can reduce the risk of drowning by 88 percent among children aged one to four years.
More than 8,700 children visited an emergency room for a drowning event in 2017.